ChemPlast Awards are intended to recognize the work, leadership and transformation of those companies in the chemistry and plastics sectors that are commitedited to innovation, sustainability and ndustrial digitalization, focusing on all business areas: development of new products and processes, quality, technology…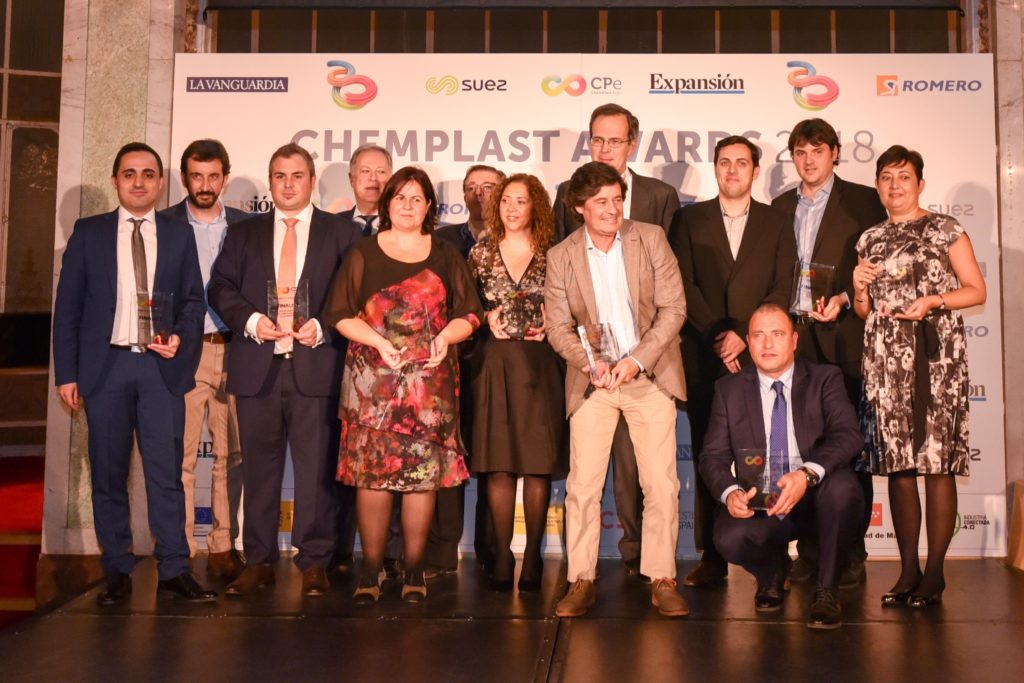 In the first edition of the ChemPlast Awards, more than a hundred proposals were received from companies, universities, suppliers, researchers, analysts, start-ups, accelerators, technology parks, innovation centers, among which the jury selected the following winners and finalists:
A. Plásticos Romero Award for Industrial Leadership in the Use of Sustainable Technologies and Processes
Winner: Adhesites 4.0. Composites that communicate with the environment. Finalists: MOBY: A heat treatment system based on the combination of infrared rays, vacuum and mixed, being able to be used in any polymer, with specific application on PET, presented by GS Tècnic Peripherals and components. Custom-made, non-intrusive industrial predictive maintenance product system presented by Alteria Automation.
B. Expansión Award for the Best Business Initiative to Face the Challenge of the 4.0 Revolution in the Industry 
Winner: "Connected Operator" where 3R Industry 4.0 gives all importance to the digital connection of the operator in the process of digital transformation of companies.
Finalists: Itoplas Engeneering itoSave kit, which achieves better performance in plastic injection machine by replacing the power core with high-end servo motors and more efficient pumps, DT600 +, a 3D printing product capable of adapting from those companies that do not know additive manufacturing and start from scratch, to those that already have and seek to implement this technology with industrial capabilities, thus democratizing its use, presented by Dynamical Tools
C. Suez Award for Best Technological Innovation in the Field of New Materials Development
Winner: Eurecat. Increase in the dispersion of additives and nanoadditives in thermoplastic matrix in the extrusion-compounding process through the introduction of ultrasound, a project presented by Eurecat
Finalists: KrEaTive Habitat Project, a project aimed at taking advantage of solutions based on KET's to provide habitat materials with new functionalities, greatly increasing their added value, presented by CTAGApium P220 Series, Apium Additive Technologies technology that allows advanced processing of thermoplastics for 3D Printing by extrusion.
D. La Vanguardia Award for the Best Research Project for the Industry.
Winner: Grade EVA Repsol P28Fuel as a cold flow improver for crude oil and gas oils, a technological solution based on Repsol Química polymers and particularly on EVA copolymers, which solve the problem of clogging in the crude transport pipes due to the precipitation of the paraffins contained in it.
Finalists: Application of shape memory polyurethanes in smart fabrics, a research project developed by the La Rioja Footwear Technology Center FORTAPE, a CTAG project that aims to develop a cost-effective way to produce eco-friendly unidirectional fiber tapes and reinforced parts thereof for vehicles and aircraft