Waste Recovery Leaders you Must Know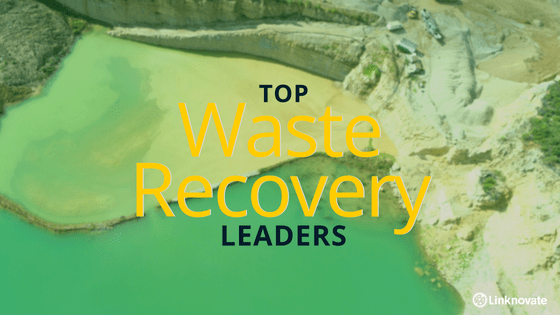 In the context of Circular Economy and sustainability, Waste Recovery is a key element in reducing our footprint on the planet. These are the organizations leading the advancements.
Every day there is more and more waste being generated worldwide. Not only out of personal consume, but also out of commercial and industrial activities.
Waste Recovery is based on the reuse of all kind of waste as raw material for making new products. Its aim is to reduce the amount of waste generated as well as extracting de maximum value from waste, revalorizing the processes, saving costs, and reducing emissions of greenhouse gases and pollutants.
In the context of sustainability and Circular Economy, Waste Recovery is one of the most promising trends to drive significant change, and here we identify the top organizations that are leading the waste recovery landscape.
Top organizations in Waste Recovery
When looking at the aggregated set of data, SMEs are the organizations with more activity in waste recovery. However, the top 10 is made up equally of corporations and universities.
On the corporations' side, Cummins (USA) is working on waste heat recovery, and has a patent application on a pressure control system with active coolant.
Hyundai (South Korea) is working on the same line of research. They have patented energy transfer devices extracted from waste heat recovery systems, and also a fluid collecting apparatus for a Rankine cycle.
On the universities side, Chinese Tsinghua University is mainly working in generating energy from the waste heat of gas combustion (e.g. in diesel engines).
The University of Leeds (UK) works in the value assessment of resources recovered from waste, and testing the technical properties of biomass and solid recovered fuel co-fired with coal.
For its part, the Technical University of Denmark is researching the environmental impact and resource losses of incinerating misplaced household special wastes (such as batteries, ink cartridges and cables). They are also participating in DEMETO (€10M), an European project that deals with the modular, scalable and high-performance de-polymerization by microwave technology.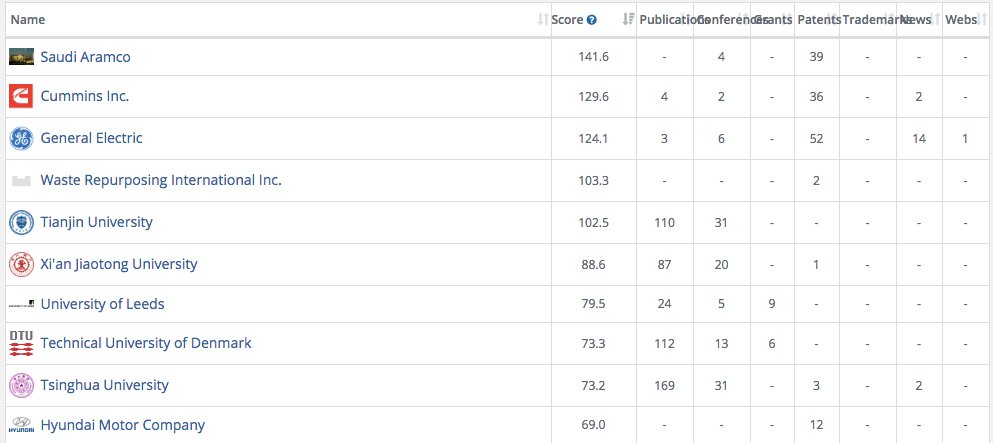 Top 5 Waste Recovery leaders
Among the top 5 organizations working on waste recovery, there are two world-class energy corporations.
Saudi Aramco (Saudi Arabia) mainly focuses on the recovery of waste energy in industrial facilities and the conversion of this into energy. And General Electric (USA) has several patent applications on residual heat recovery systems in turbines. In addition, they are also innovating in hybrid refrigeration systems for tasks in high temperature environments, field also related to waste heat.
For its part, Waste Repurposing International is working on the recovery of household hazardous waste, and has a patent application on this regard.
As for universities, Xi'an Jiaotong University (China) has research on waste heat recovery both in heat exchangers and analyzing the energy generated by heat recovery systems.
And Tianjin University studies the recovery of valuable metals from spent lithium-ion batteries, heat recovery systems from engines, and the heat generated in the production of aluminum.

Countries Leading the advancements in Waste Recovery
Chinese universities stand out in waste recovery research, and make this country one of the leading ones of the field, right behind the United States. Following the lead are United Kingdom, Germany and India.
In India, Tata Steel is developing several works on the metal recovery. They are recovering zinc from industrial waste pickling liquor, and are using ammonium to recover copper from electronic waste. From its British subsidiary, they are participating in I-Therm (€ 4M), a European Project that aims to develop technologies for industrial thermal recovery and conversion management.
The United Kingdom also has important players. Hieta Technologies is a company that has received several grants from UK's funding agency (all between € 200k and € 400k) for projects on waste heat recovery in steam turbines, and exhaust gases.
And C Technology Innovation has designed a number of processes for the fine chemicals and pharmaceuticals industries. Regarding waste recovery, they have received several European Project. MAGENTA (€5M) aims to build foundational knowledge on novel magneto-thermoelectric phenomena in ferrofluids. And ProSUM (€3.7M) wants to establish a European network of expertise on secondary sources of critical raw materials.
Finally, in Germany TU Berlin is also participating in the ProSUM project, and is researching tantalum recovery from waste electric and electronic equipment. And Siemens has patent applications on systems for recovering waste heat energy, and on exhaust gases.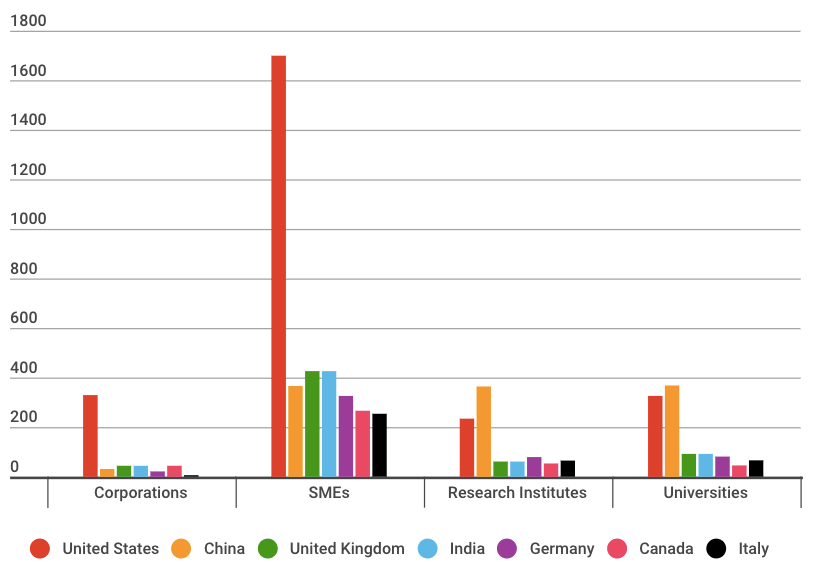 Top Waste recovery Trends
Among the subtopics that have had more presence in recent research, waste heat recovery and mining waste recovery stand out.
Regarding waste heat recovery, Bosch (Germany) has several patents related to devices for recovery of residual exhaust heat, and also to sliding valves. They also participate in two European projects, IMPERIUM (€10M), which plans to reduce emissions in driving; and HEATRECAR (€4M), whose objective is to reduce vehicles energy consumption and CO2 emissions by harvesting and reusing the electrical energy from the exhaust system's heat.
Mahle (Germany) is also focused on the automotive industry, and has patented a pump for a waste heat recovery apparatus.
For its part, Fuel Cell Energy (USA) has raised $55M in financing during the last 4 years. They are currently working in fuel cell systems with waste heat recovery for production of high pressure steam. And ElectraTherm (USA) has raised $35.3M and manufactures waste heat-to-power generating systems, with several patents on the matter. And ExxonMobil (USA) has patented a combustion heat recovery system to be used in solvent extraction of bitumen.
In biotech, BioLeap has recently filed a patent application on a system for extracting waste heat from the exhaust of biomass dryers.
When it comes to Mining Waste Recovery, there is a project from the European Comission of great relevance. Project NEMO (€15M) aims at near-zero-waste recycling of low-grade sulphidic mining waste for critical-metal, mineral and construction raw-material production in a Circular Economy. Some interesting companies working on this project are Resourcefull (Belgium), dedicated to facilitate partnerships for Circular Economy, or Cobre las Cruces (Spain), which operates y copper mine.
Another company that has obtained public funding is United Science (USA). They have several American grants to work on copper mine sensorization.

Waste recovery over Time
Given the growth experienced in recent years, which seems will be continuing to grow, it can be said that Waste Recovery will be a topic with a future full of activity, new players and innovations.